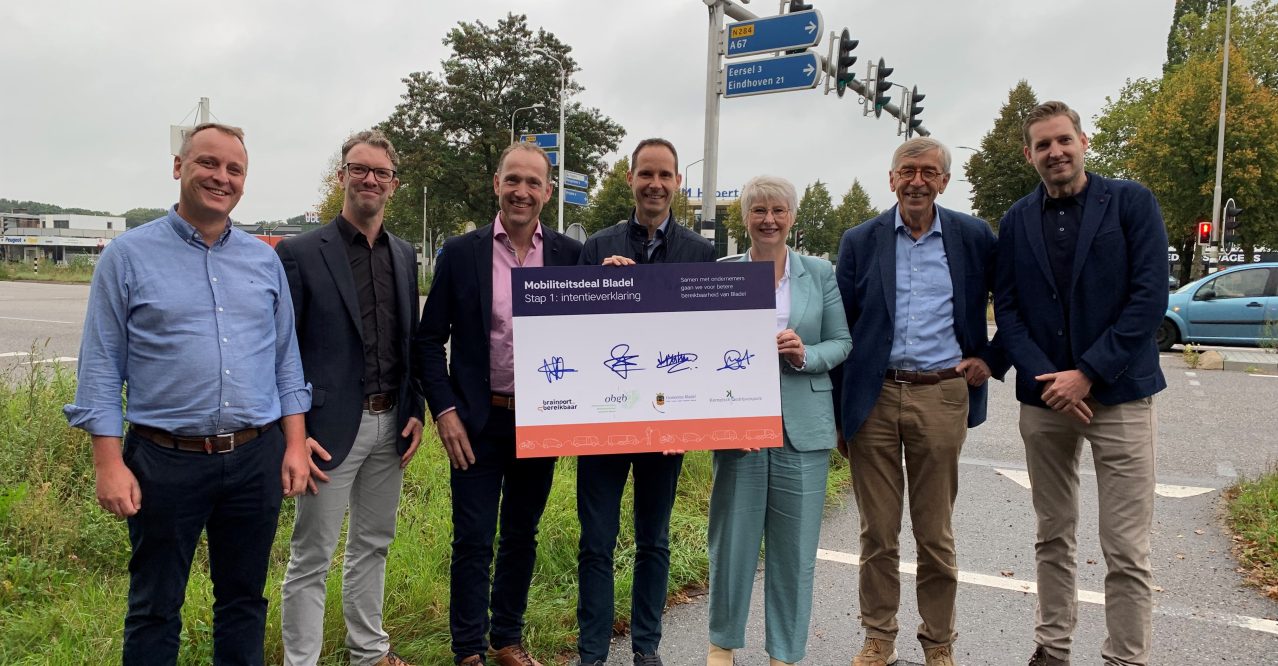 Travel behavior, Smart and innovative
Working on better accessibility of Bladel
Published on October 17, 2023
Sustainable and safe accessibility of De Kempen. And less standing on the N284. The entrepreneurs of OBGB, the municipality of Bladel and Brainport Bereikbaar want to commit themselves to this. With immediately applicable measures. On October 12, the parties signed a declaration of intent at the town hall in Bladel.
The accessibility of Bladel and other Kempen municipalities is under considerable pressure. Industrial estates also suffer greatly from this. Now that the redesign of the N284 is temporarily on hold, the urgency to tackle the challenges together is even greater. Councilor Hetty van der Hamsvoort (Economy/Mobility): "We have to work on this together, because only together can we keep our region accessible and vital. I am happy that as a municipality with employers, organized under the OBGB, and Brainport Bereikbaar, we can actively think and act about this. The declaration of intent is a great step in this regard."
Quick solutions and vision for the future
This collaboration should yield more than fewer traffic jams and fewer parking problems, Van der Hamsvoort emphasizes. "Alternatives such as working from home, cycling and better public transport also contribute to a more livable environment, fewer emissions and more vital employees. That is good for Bladel, but also for De Kempen and the entire Brainport region. And there is still a lot to be achieved, because in this region the car accounts for by far the largest share of commuting traffic. Like a 70%!"
Travel smart
This figure comes from the mobility scan that Brainport Bereikbaar carried out at a large number of employers. The scan provides insight into the potential for the most promising mobility solutions. The greatest change potential in this region lies in cycling for short distances and public transport towards Eindhoven and Tilburg. This requires initiatives for behavioral change, cycling stimulation and improving public transport or removing barriers to its use. But also for structurally more working from home, spreading peaks during rush hours, parking and smart sustainable mobility services such as shared bicycles for onward transport at bus stops. Van der Hamsvoort: "We have therefore worked together to develop an implementation agenda with solutions for today's bottlenecks and tomorrow's challenges. The first solutions to travel smarter in the area are already available. And there will be more and more of them in the coming period."
Want to know more or contribute? Please contact Brainport Accessible!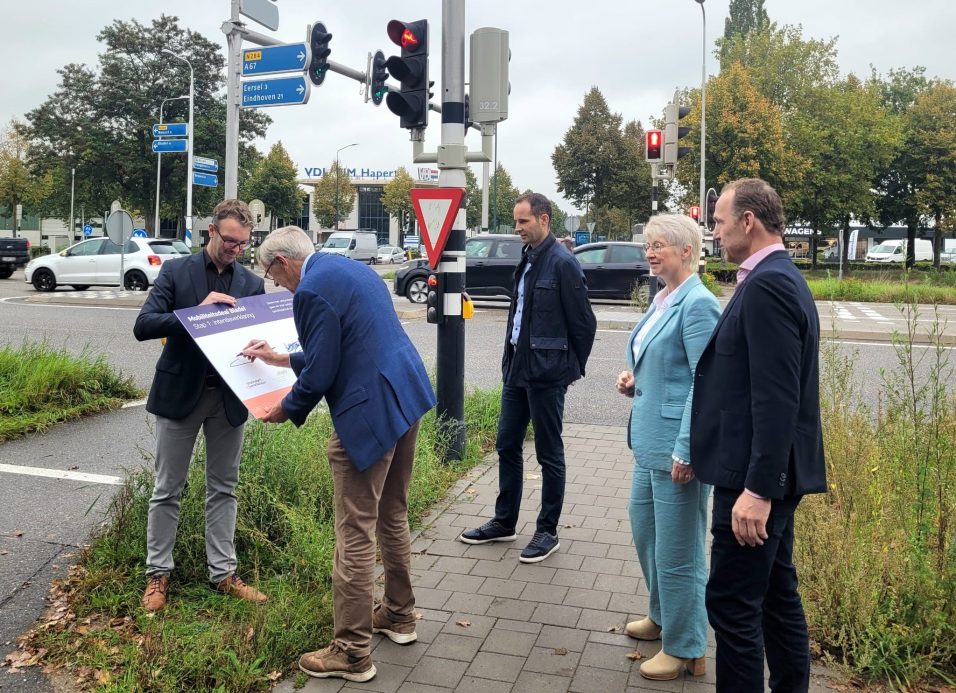 Employers on the move
Get inspired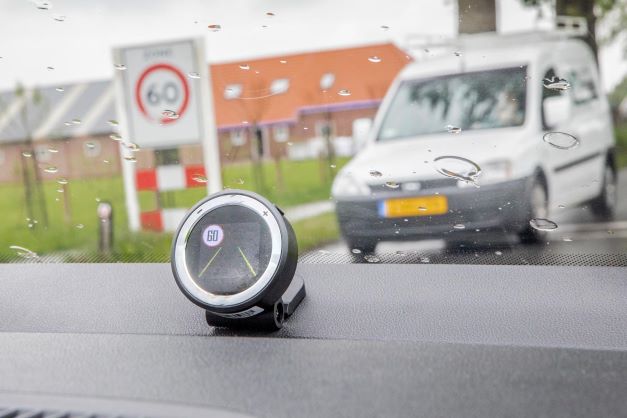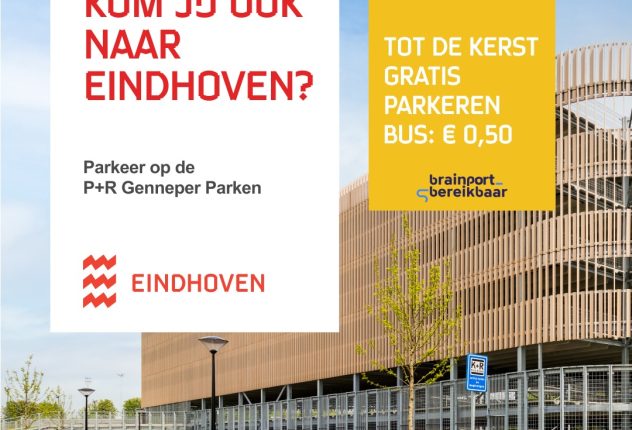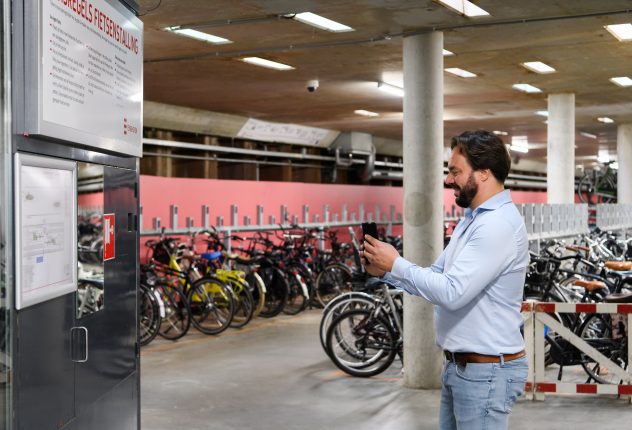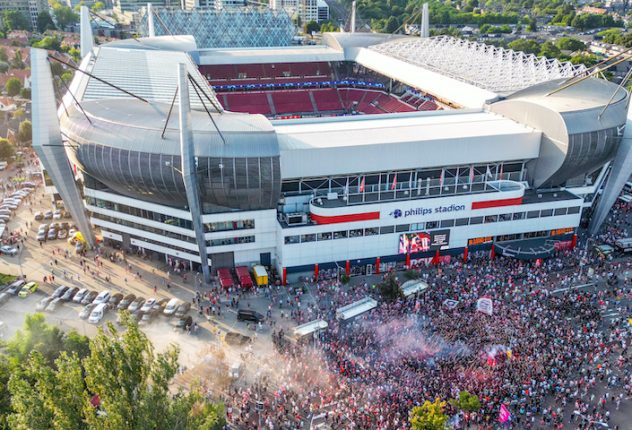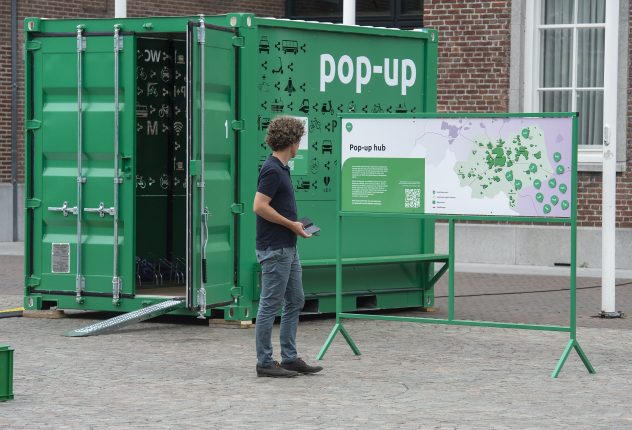 To collaborate?
Cool! Contact us!
Do you want to keep Brainport accessible? Join us. We would be happy to discuss this with you. To work on opportunities, innovations and solutions. Because we can only do that together. Contact us at info@brainportbereikbaar.nl.
read more