One week free on the e-bike to work!
Do you live about 15 to 20 km from your work? And do you usually take the car? Then try the bike now at a bicycle shop near you!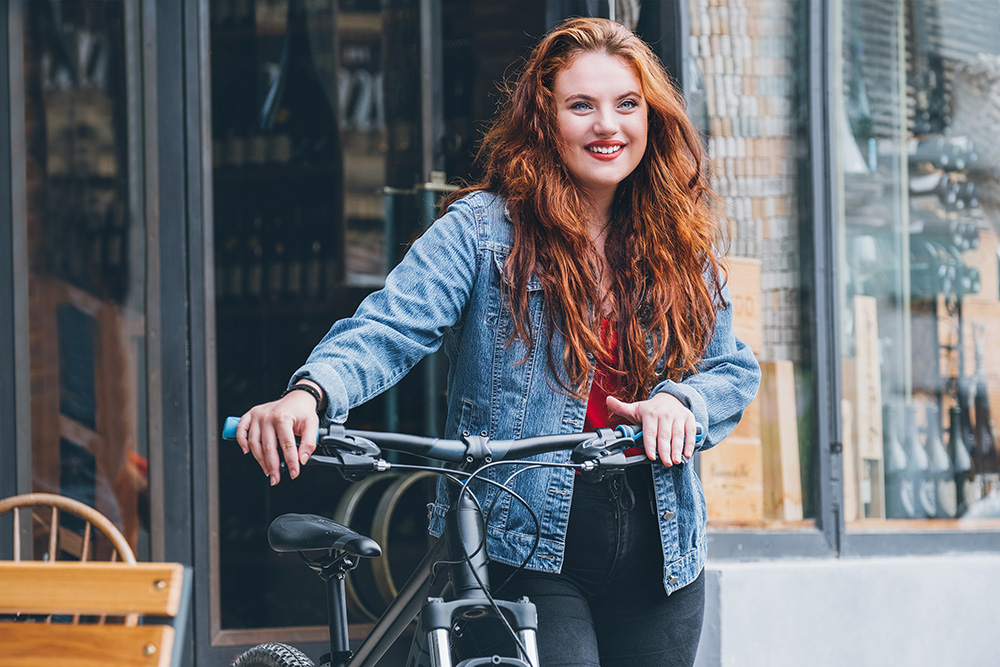 Reserve an e-bike through your employer or municipality
Is your employer or municipality participating in the Brainport Bereikbaar e-bike trial campaign? Reserve your bike here and try an e-bike to work for free for a week.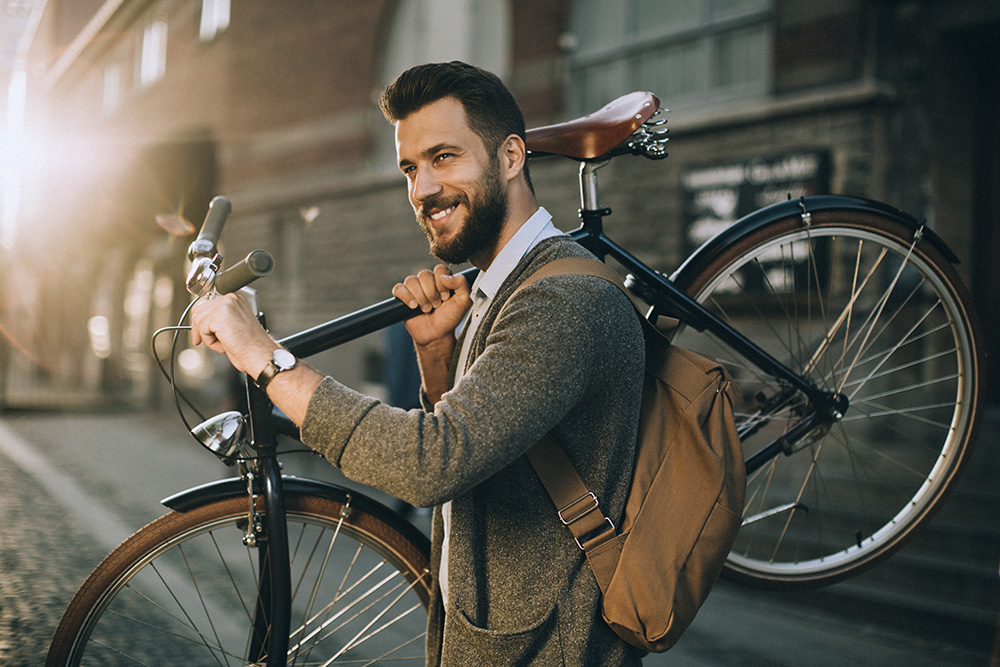 Information for the employer
As an employer, you can now request a free e-bike trial promotion and let your employees try it out for a week.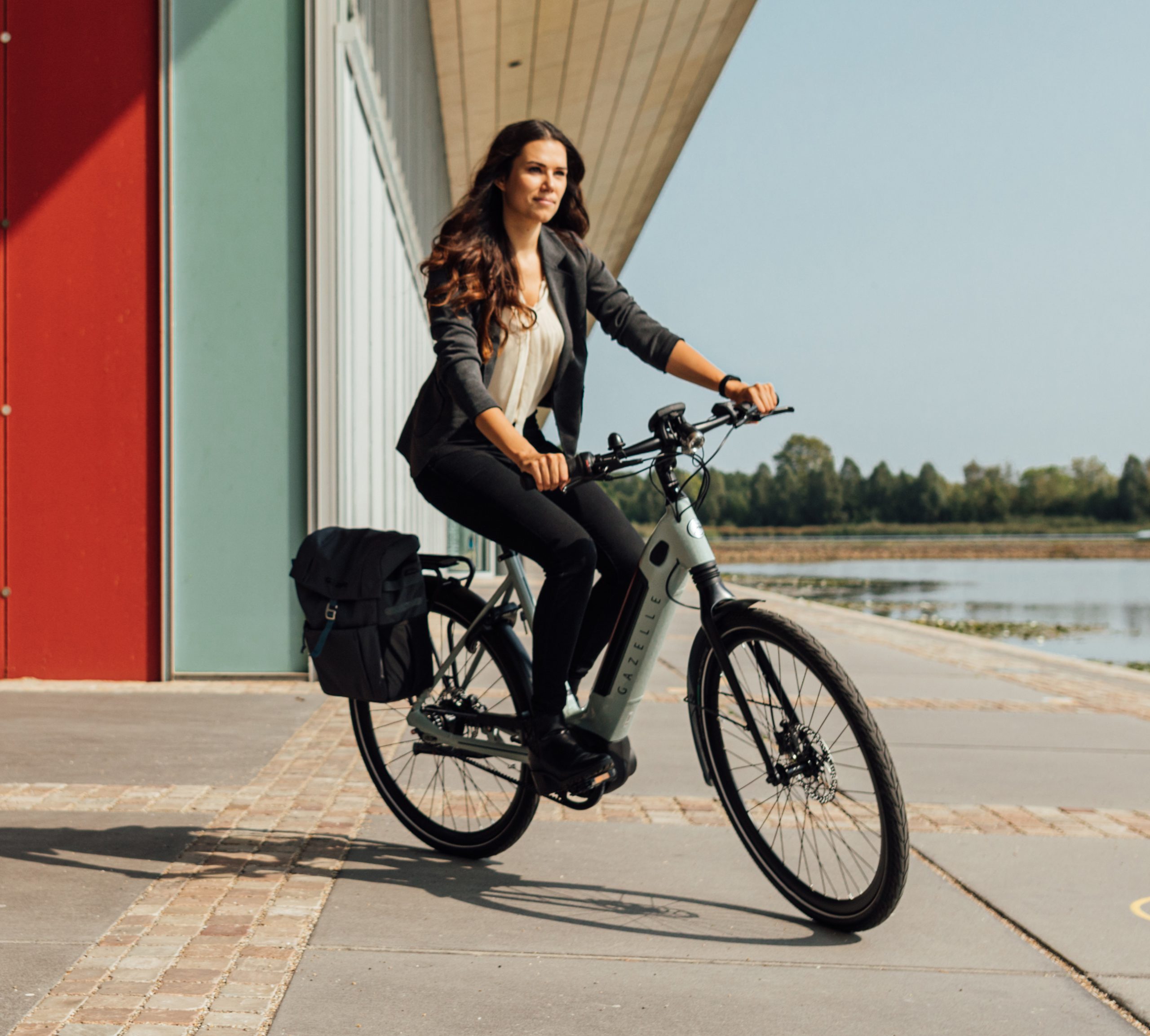 Buy your e-bike now and get up to €300 discount on bicycle accessories!*
Cost-saving, healthy and sustainable: are you also convinced of the many benefits of cycling after the e-bike trial? And do you want to purchase an electric bicycle? Buy an e-bike now at one of the participating bicycle shops and receive up to €300 discount on useful bicycle accessories during the promotional period!
The Brainport region is busy. Traffic is becoming increasingly congested and we must all work towards a solution to relieve the road network. Brainport Bereikbaar looks at various smart and sustainable travel solutions on behalf of and in collaboration with 21 municipalities. An example of this is going to work by bicycle. That is why there is now a free e-bike trial campaign for residents who live up to 15 to 20 kilometers from work.
Thanks to Brainport Bereikbaar's e-bike trial campaign, you can see whether cycling to work is something for you. Experience how fun, healthy and sustainable smarter travel can be!
So do you live about 15 to 20 km from your work? And do you usually take the car? Register now and try the bike! You can reserve a bicycle directly through a bicycle shop nearby. If your employer or municipality participates, you can do so through your employer.
Frequently Asked Questions
How does the promotion work?

Register via the reservation portal and fill in your details.
Choose a distribution location near you
Choose the electric bicycle that suits you best
Select the period in which you want to try the e-bike.
Collect the e-bike at the chosen delivery point on the agreed date.
Have fun cycling!
Can I participate for free?

Yes, the promotion is completely free.
Why are you doing this trial?

We all want to keep the Brainport region accessible. But then it also requires all of us to make a smart choice: the car must (occasionally) make way for the bicycle. In concrete terms, this means that you can try out an e-bike for a week to cycle to work. In addition to contributing to accessibility, it is of course also very healthy, good for the environment and you save on fuel costs.
What does this trial campaign entail?

Commuters who use the car as a means of transport for commuting every day can test an e-bike for a week. The e-bike is a good and realistic alternative if you live 15 to 20 kilometers from work.
How long does the promotion run?

The promotion runs until December 31, 2023.
Can I participate multiple times?

No, it is not possible to participate more than once. In this way we give as many residents as possible the opportunity to try an e-bike to work.
What should I do after booking?

After booking you will receive a confirmation. This states where and when you can pick up your e-bike. It also contains your reservation number. Make sure you have this at hand when you pick up the bicycle.
Can I also cancel my reservation?

Yes that is possible. The confirmation contains a link to cancel your reservation. Or contact the De Boom en het Meer support desk:
support@deboomenhetmeer.nl or 085 8769024.
Can I also pick up the bicycle on a different day than stated in the confirmation?

No, unfortunately that is not possible. We work with fixed return and issue days on which we reserve time to check the bicycles. This way we are sure that the next user will receive an e-bike in top condition.
I'm having bad luck on the road. What should I do?

Very annoying, but fortunately De Boom en het Meer has a breakdown service. You will be picked up and taken to your destination. Call 085 – 8769024 to speak directly to someone from the support desk. Outside office hours you can contact ENRA Alarmservice directly. ENRA provides the breakdown service for the Boom and the Meer. In that case, call 088 8778044. ENRA may ask for a policy number/insurance number. You will find this in the confirmation.
What if the e-bike breaks down, is stolen or if I have other problems with the e-bike?

Is there something wrong with the e-bike during the trial week? Then contact the issuing location or the support desk of De Boom en het Meer. Call 085 8769024 to speak directly to someone from the support desk or support@deboomenhetmeer.nl

If your e-bike cannot be repaired, De Boom en het Meer will arrange a replacement e-bike within 24 hours.
What can I do as an employer to get my employees to cycle more?

We have special in-house e-bike trial pools for employers. Use the accompanying communication material to inform employees about the promotion and give them the opportunity to try an e-bike for one week. You can also make cycling more attractive with a leasing arrangement or special travel allowance for people who cycle. View the options for employers and inquire with a mobility broker about the possibilities.
What does Brainport Bereikbaar do?

We facilitate and encourage mobility solutions that are better, faster, cleaner and healthier. No promises for the future, but results on the street. We cannot do that alone. We involve travelers, employers, educational institutions and the logistics sector. We work together with and on behalf of the 21 municipalities in South-East Brabant and SmartwayZ.NL.
Can we also participate in other Brainport Bereikbaar actions?

The e-bike trial campaign is one of the first campaigns that we will roll out in the region in the coming period. There are certainly more promotions to come. You can go through www.brainportreachbaar.nl sign up for the monthly update. This way you stay informed of the latest promotions.
What about privacy?

In order to participate in the E-bike trial campaign, de Boom en het Meer asks for personal data. They need this information to reserve an e-bike, good service and monitoring. read here the privacy statement of De Boom en het Meer. Your data will not be used for any other purpose.

Brainport Bereikbaar does not have access to your data. We only have access to completely anonymized data for the purpose of monitoring and evaluating the trial campaign. In the survey after the trial campaign, you will be asked whether you are willing to participate in follow-up research by Brainport Bereikbaar. If you give permission for this, we will receive your email address and a Brainport Bereikbaar employee can contact you about this.
The e-bike trial campaign is an initiative of Brainport Bereikbaar, in collaboration with Our Brabant Cycles and facilitated by The Tree and the Lake.